ICE Creates have been working with Leeds and York Partnership Foundation Trust to develop an innovative and insightful programme to help understand people's experience of racism and/or prejudice to create a more understanding and inclusive culture that welcomes and values diversity and difference.
Reverse mentoring helps senior and executive leaders understand and be in the shoes of other employees, and with any mentoring process the mentor gains benefits as well as the mentee. Language is important, so to intentionally design a more balanced and equal learning mindset, the concept of Reciprocal Mentoring recognises the mutual learning, structurally creating more equal power of 'both teach, both learn' and develops a respectful and curious approach.
In the first cohort, every member of the Executive and Trust Board has been matched with a member of staff from Black African Ethnic Minority backgrounds (BAME), who has volunteered to be part of the development programme and to share the BAME perspective. The structure of the organisational development includes co-creation, regular meetings with the Reciprocal Pairs, 3-way coaching support, Masterclasses covering a range of topics including Power, Creativity, Clean Language, Narrative Building and Equality Literacy.
Immediately, there have been a huge number of insights and revelations that have surfaced through honest, open and trusting conversations in the Reciprocal Pairs. During a recent coaching conversation where an ICE Coach joins the Reciprocal Pairs the following reflection came from Robin Ellis, Clinical Engagement, Access & Inclusion Coordinator.
Robin wanted to share his reflections on racism with his daughter (and in response to her questions about George Floyd) and also to give her an important message – a message of Hope.
We thought this was too good to keep quiet about and we hope that you agree that this is a beautiful, challenging and powerful letter for change and re-balance.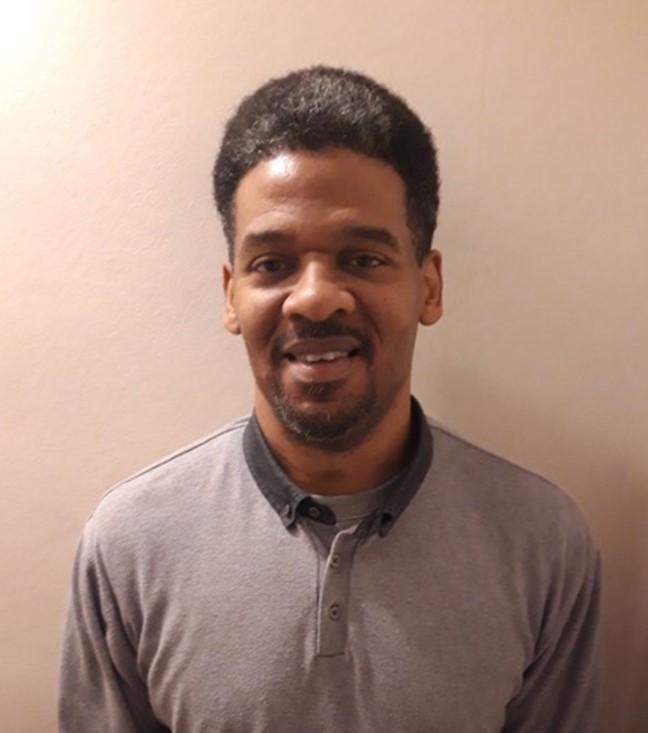 A Father's conversation… Reflections on Racism and Hope        
My 9-year-old daughter asked me if there will always be racism, in light of the George Floyd incident and consequent local and international protests around the Black Lives Matter movement. That question had me thinking about a conversation I had with my mother some 40 years ago, and my own experiences of racism.  My Mother would, I guess, be classed as the Windrush generation, she came to the UK in 1961. Recalling some of her experiences she spoke about discrimination in the workplace. Also being offered jobs over the phone, but when they saw her in person, the job would miraculously disappear. My Mum also mentioned being educated in the West Indies but offered menial jobs once in the UK, living in poor housing conditions and yes she did see those signs saying No Blacks allowed.
Reflecting on my own experiences of racism can be a sobering process. I remember many incidents of overt and subtle forms of racism I have experienced. Growing up in Hackney, London, I had a best friend who was white in primary school. I can still remember his name. He supported Arsenal like me and we got on really well. Looking back now I never saw race, you tend not to at that age. We would hang out after school and weekends. He would come to my house where he would be welcomed by my Mother and siblings. For some reason I could never go to his place. On the one and only occasion he did invite me to his house I remember playing in his room, when he suddenly told me I had to hide under his bed because his Mum and Dad were coming home and he informed me they would be angry to see a black person in their house. I can't remember now my thoughts or feelings but I do remember hiding under that bed as quiet as a mouse until they went out again. By the time we reached secondary school our friendship was over, he with his white friends, me with my black friends, the lines had been drawn.
I also remember in primary school asking a girl out (I know should be concentrating on my books) to my delight she said yes, well by the next morning she told me she couldn't see me as her Father warned her off seeing black boys. They were just two early experiences of racism and not fully understanding why I was perceived so negatively. In the early 1980s my brother and I went to Scarborough for a family holiday and I remember him and I having to run after a group of white boys were shouting racial abuse at us, they sure didn't want to sell us some Rock. Other incidents growing up were hearing car doors locking when I would walk past them on my way to University. I tried not to take it personally saying to myself that race maybe had nothing to do with it, and that they may do the same with any boy. These are the internal discussions you have with yourself sometimes. Ultimately though the experiences leave you a little scarred. And finally, one of my worst gripes would be asked if I had drugs to sell when at a night club. Interestingly that was also my experience waiting in line at a night club in Amsterdam, so I guess this phenomenon is international. There is a term called weathering coined by Arline Geronimus 1970 which is the drip drip accumulative effects of racism and inequalities over time. I think these experiences have definitely had an influence on who I am today. For balance though I must say that I have had some very kind, spirited and wonderful  white people who have both influenced and inspired me throughout my life. I know this is more than simply black or white (pardon the pun) it's about people and how you're treated.
So in answering my daughters question I told her I was hopeful that times would change. I pointed to the young white protesters and told her they give me Hope. I told her about the many conversations on race happening up and down the country, if not the world, including my own organisation wanting to discuss issues on race, this gives me Hope. I told her I felt a climate of change and momentum was in the air, which needs to continue. But most of all I told her my biggest Hope was that her generation will continue the call for fairness, equality and opportunity for all, and possibly live in a world where racism is pushed to the margins of society. One can only Hope.
''Past behaviour doesn't have to be a predictor of the future behaviour''     
We'd love to know what you think and would ask the same 3 questions we reflect on at the end of ever activity that we do:
What am I noticing as a result of our conversations?
What is different in me as a result?
What do I want to be different?
As always, be the change you want to see in the world.
For more information about Reciprocal Mentoring please contact Jane.Cryer@icecreates.com